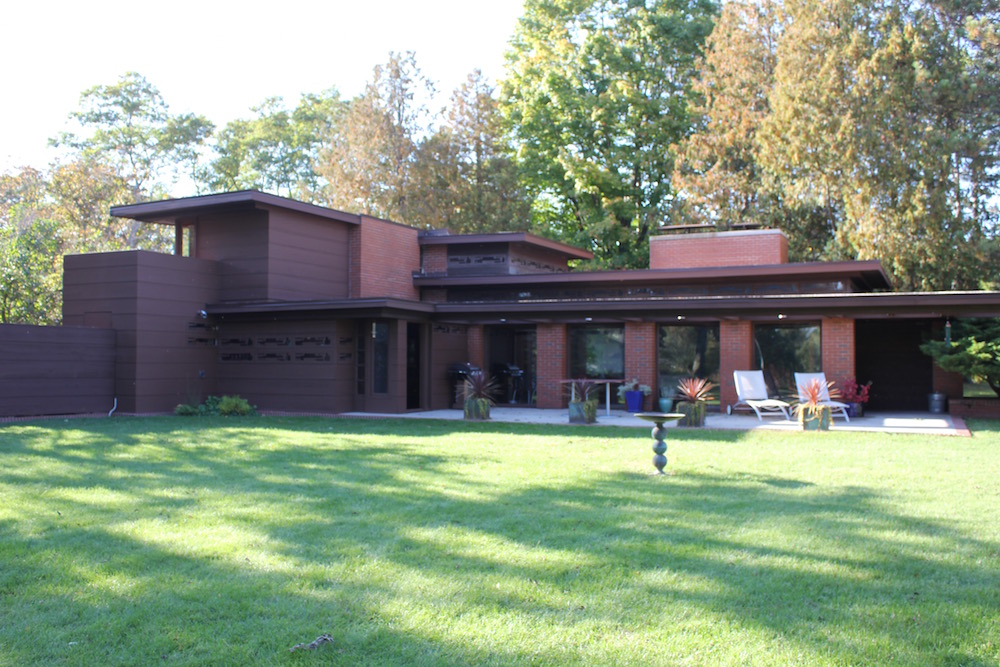 The Schwartz House
2nd October
So after a busy week letterpressing I was ready for some r'n'r this weekend. What better way to relax than cycling 8 miles to see a beautiful remnant of 1930's modernist architecture?
Situated on the far north end of Two Rivers, in an area the locals call "Still Bend", The Schwartz House was built for local business man, Bernard Schwartz, by architect Frank Lloyd Wright in 1938 after being originally designed for a Time magazine article about the "homes of tomorrow".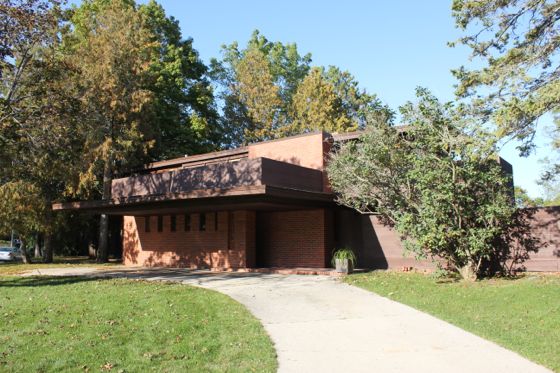 Now don't get me wrong, I think as a graphic designer I have a casual love affair with modernist architecture, however I am not particularly well read on the subject. I turned up to the tour of the house simply because it happened to coincide with my stay in the area and also because the site made it look pretty amazing, I expected a casual wander around a house by an architect who had a thing for right angled corners. So when I arrived at the house to find 30 or so people queuing outside discussing how excited they were to be seeing work by "americas greatest architect", I thought I should start paying attention.
Turns out a lot of people travel very far to see his work, some were boasting that they had seen 4-5 of his buildings, others 11-14. I felt a little out of me depth. However I appreciated it in my own way, obsessing over the details of the decor and complimenting the grid like structure with which the house has been laid out and organised. To say they house was incredible was a bit of an understatement, a beautiful use of space and light – rather than using walls to separate rooms the height of the ceiling changes in each area to delineate a new area. Wood cut panels cover the pillbox windows that run the length of the house. What I love about modernist constructions of this time is that sometimes their vision surpasses what was possible with technology at the time. This building featured no heating except for under floor heating covering the whole lower floor, poured and polished concrete painted a signature deep muddy read. However due to the development of this "new" method it is in fact incredibly expensive to run, not very warm and does a better job at heating the ground beneath the house due to a lack of the correct insulation.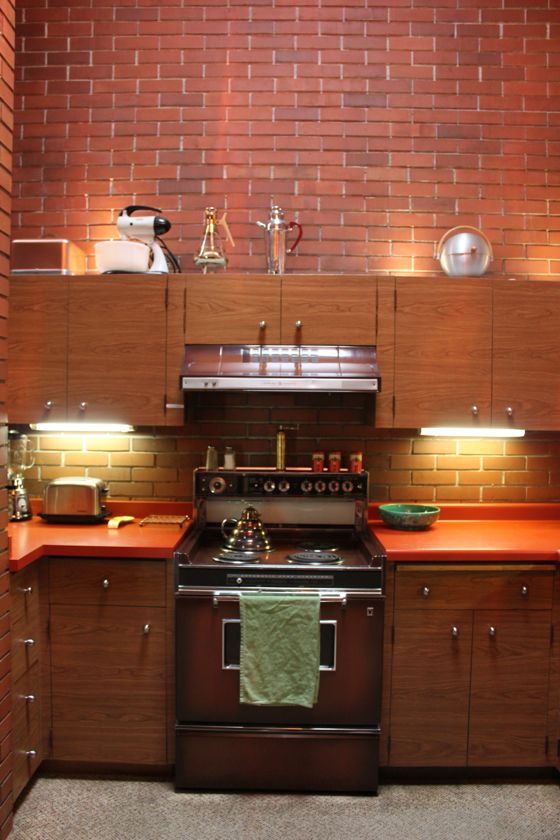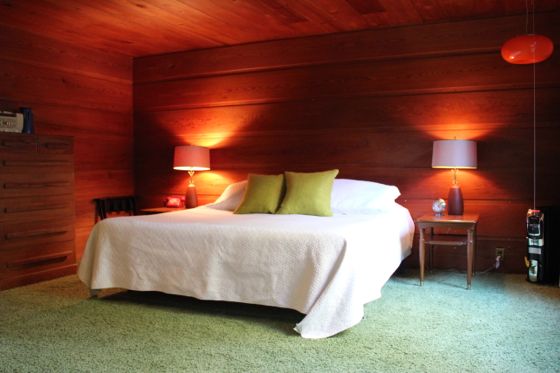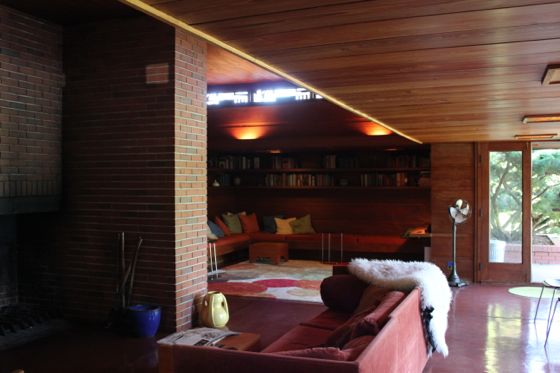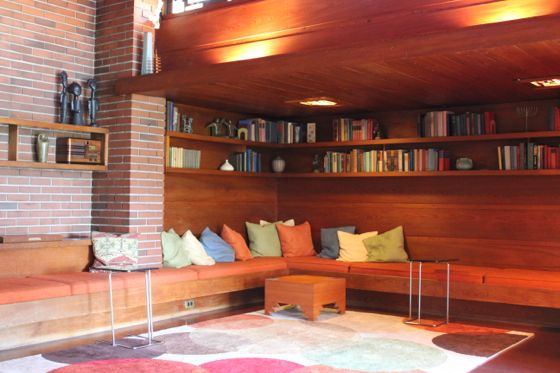 My favourite story the owners told was of the placement of the linen closet in the upstairs bathroom. Originally the house was designed with a linen closet outside on the balcony near by, however the original owners wife was apparently very insistent that there was a linen closet in the bathroom. Frank Lloyd Wright dug his heals in and refused, saying it would compromise the design of the house (it seems he was VERY specific about his houses, going so far as to design the furniture used within them as well). But as they say, the client is always right, so eventually Mr.Wright compromised and put a linen closet in the bathroom, but in a marvellously petty act he put it in a place that now meant the door to the bathroom smacks into the toilet when opened (and the door can only actually be opened half way due to this). Lesson learnt – Don't piss off your Architect.