This year the LPW event is even bigger with almost twice as many printers coming from all over the world to print, drink and create for a week in Milan. This year we are lucky enough to be hosted be Leoncavello, one of the longest running squatted social centres in Italy.
Theme – BORDERS
These invisible lines run across our globe, separating one country from another, then one region from another, then one city. Invisible lines also run through our societies, segmenting who interacts with who. Invisibility does not make these divisions any less strong. Borders do not have to be as visible as the Berlin Wall once was to exert their effects and, perhaps because of their invisibility, the results of these divisions are accepted unequivocally.
Despite living in an era of virtual communication and leisure travel across continents, invisible and unremarked borders remain.
We integrate these divisions into our psyche. We also add our own, creating boundaries to define the world, ourselves, and our place in it.
These invisible lines will be made visible in our works, Letterpress Workers; you will be asked to provide your personal typographical interpretation of what a border is.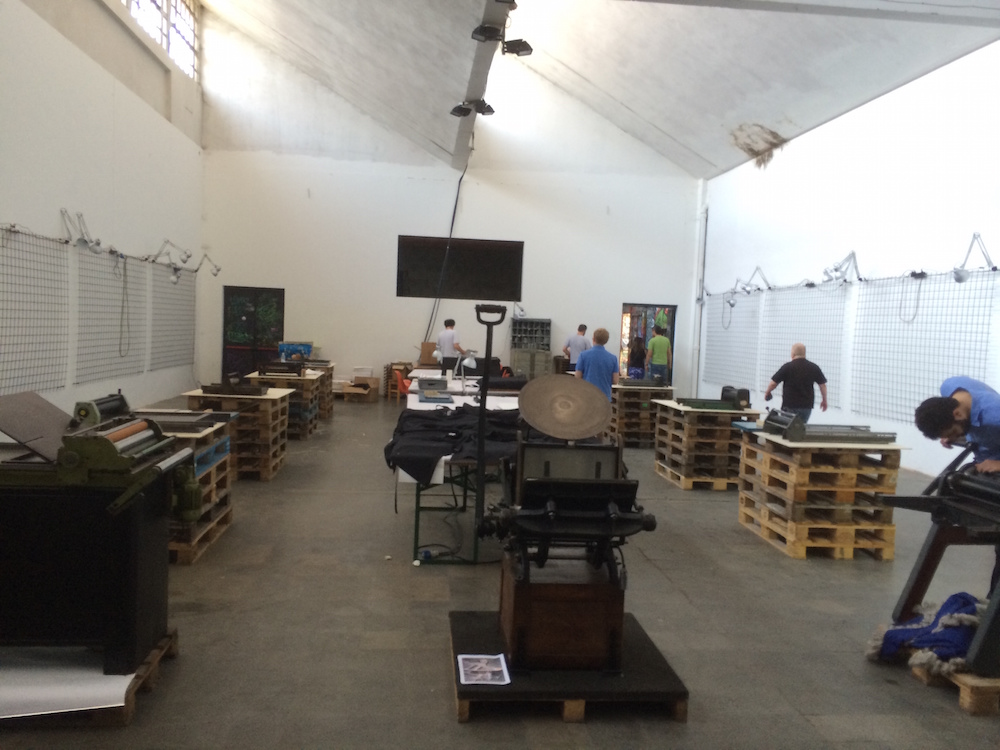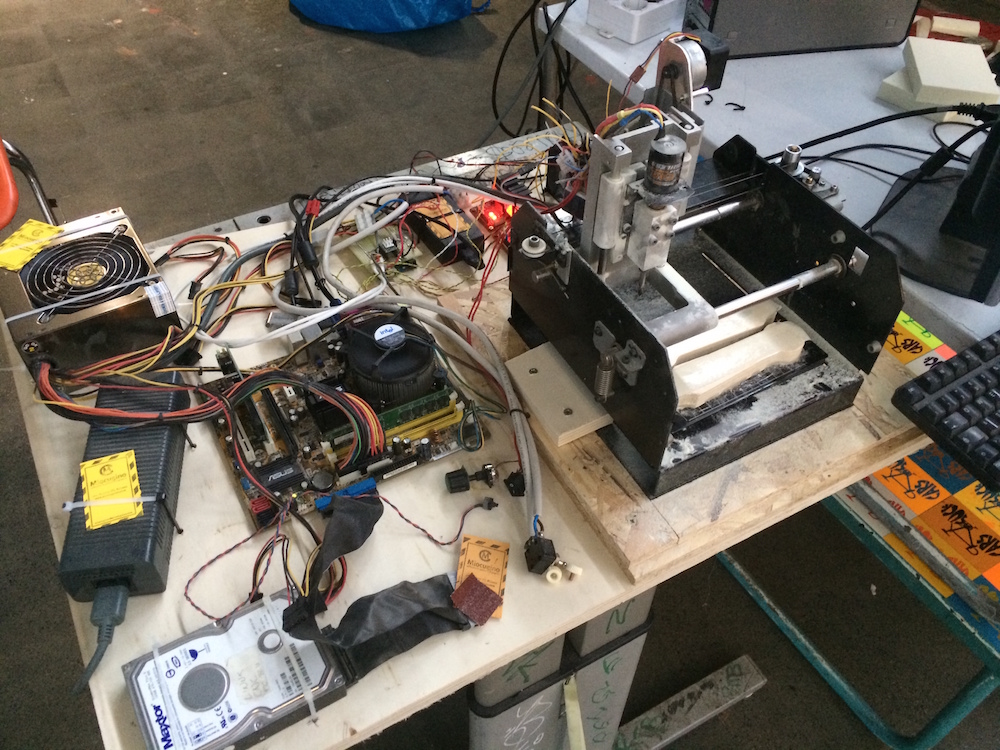 We also have access to a home made CNC machine for producing custom milled designs!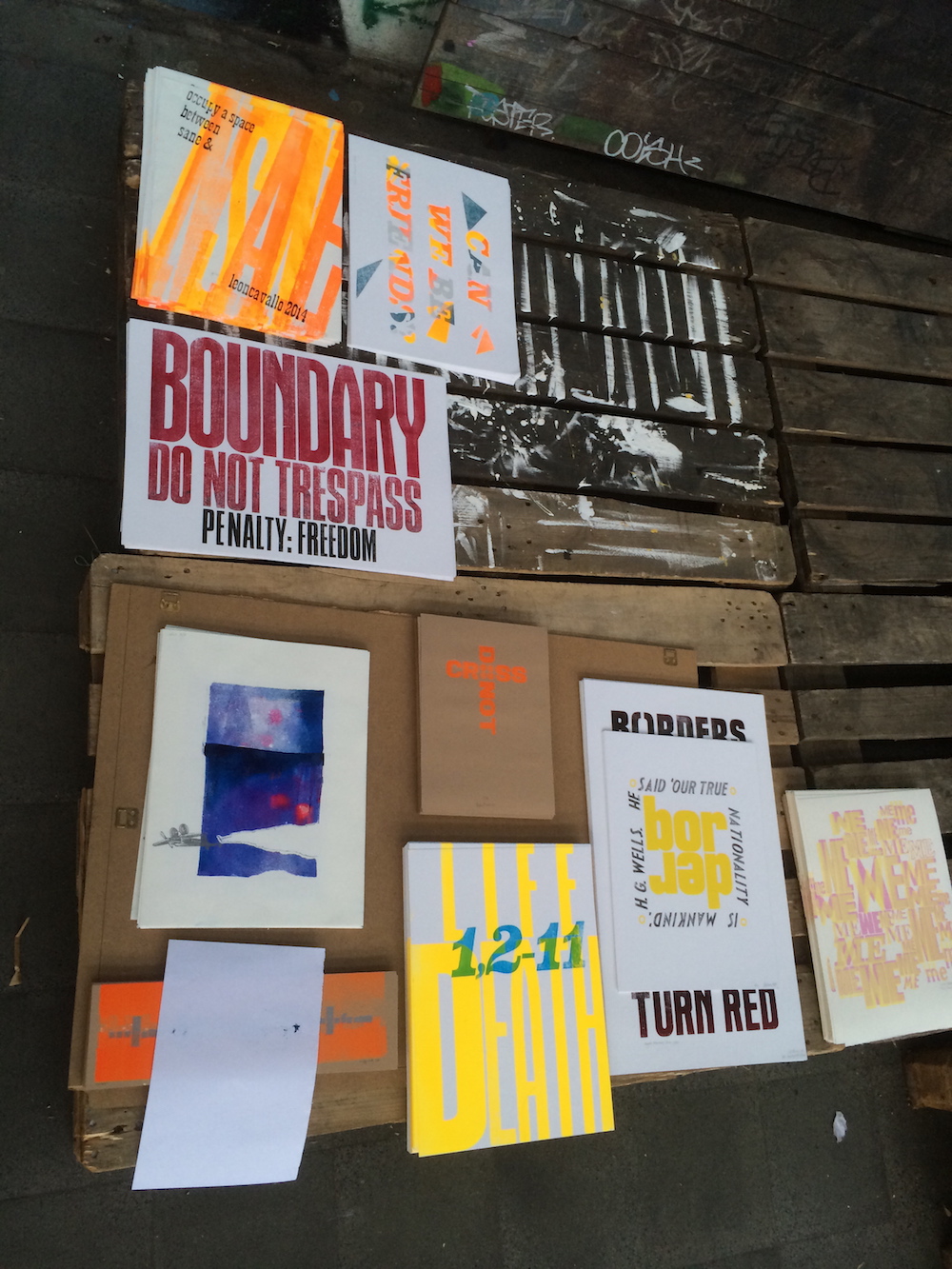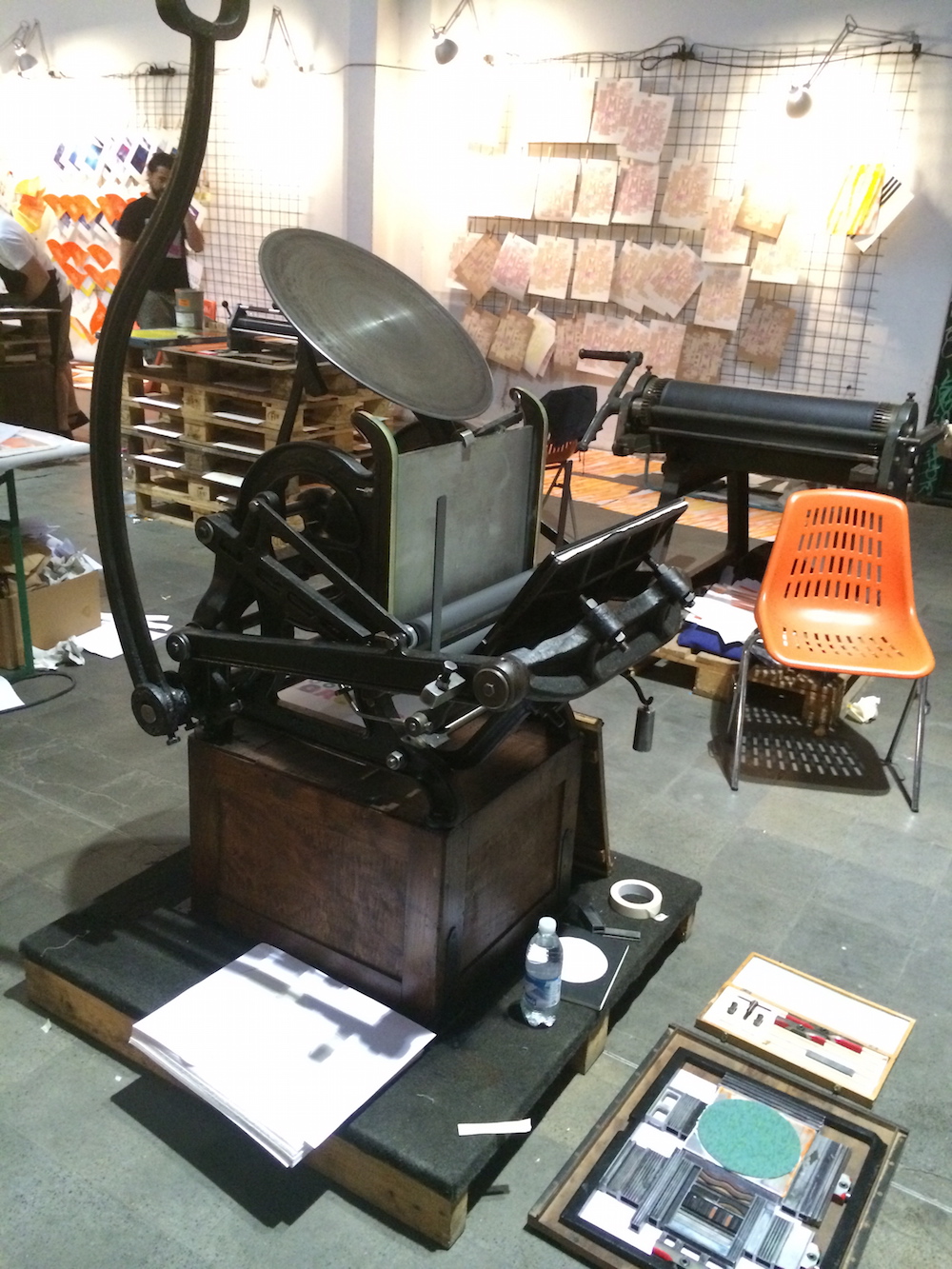 Mark Pavey (Dead Methods, UK) deadmethods.com
John Cristopher (Flowers and Fleurons, UK) whitedesignuk.com
Pete Burke (University of Copenaghen, NL) adm.ku.dk
Armina Ghazaryan (Formapparatus, BL) formapparatus.com
Beatrice Bless (New North Press, UK)
Jens Hansen (Letterpress, DK) letterpress.dk
Thomas Siemon (Carpe Plumbum, DE) carpe-plumbum.de
Alejandra Portilla, Edgar Paniagua (30 Dedos, MX)
Tiny Risselada (Letterpers, NL) letterpers.nl
Anne Marie Koper (Intranslation, NL) intranslation.nl
Sander Pinkse (Boekproductie, NL) boekproductie.nl
Christian Granados (London College of Communication, UK)
Apmub (Apmub, POR) apmub.info
Lucio Passerini (Il Buontempo, IT)
&Type (IT) andtype.it
Marc Berger (Edition Schwarzdruck, DE) schwarzdruck.de
Justin Knoop (Typoretum, UK) typoretum.co.uk
Pat Randle (Nomad Letterpress, UK) nomadletterpress.com
Nick Loaring (The Print Project, UK) theprintproject.co.uk
Alex Cooper, Rose Gridneff (Letterpress Workshop, UK)letterpressworkshop.com
Stephane de Schevrel (Function Matters, BE) functionmatters.com