NEW! Manifestos for a Positive Future
Exhibition Curated at AUB University with Hannah Byles and BA(Hons) Visual Communication Course
'New! Manifestos for a Positive Future' is an exhibition of posters designed by first year BA(hons) Visual Communication students declaring their motivations, intentions and visions for a more positive future. Designed to be exhibited ready for January's 'Blue Monday', the most depressing day of the year, first year Visual Communication students with the help of the course team and student body will showcase a series of motivational posters for their future education and careers.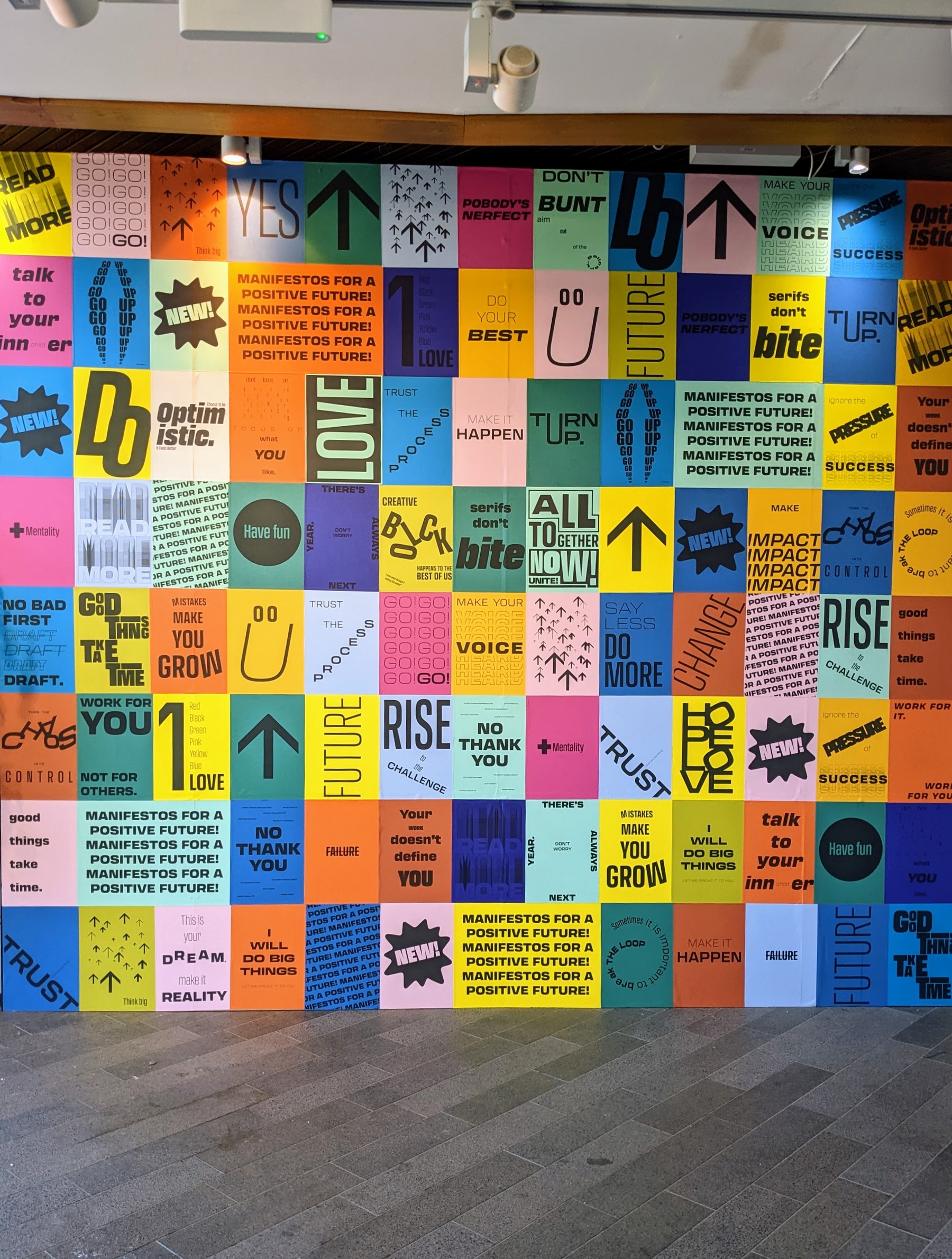 Students were asked to research and explore design manifestos such as Ken Garlands First things first 1964 manifesto. Ideas were produced by hand, before digitising and duplicating the posters with the intent
to fly poster the entrance to their studios. Limited to typographic statements, students were encouraged to explore, scale, layout, hierarchy, and the word as an expressive typographically.
This exhibition explores the core skills, techniques and outlooks acquired in the Introduction to Visual Communication unit on BA (Hons) Visual Communication at AUB. First year students have been introduced to the concepts and fundamentals of Visual Communication as a discipline and the design process through a broad range of methods, practices and contexts associated with the subject. 'New! Manifestos
for a Positive Future', is the concluding project of their first term and reinforces the belief that through design, we can provoke change.
EXHIBITION SUPPORTED BY THE GALLERY, AUB
G.F SMITH PAPERS