Odd Foundry
Digital and Analogue tools for making letterforms
Odd Foundry is a selection of tools I have created to aid novice type designers in taking their initial steps in designing typefaces.
The tools provided on the site make use of a collection of components inspired and influenced by the recurring forms present within letters and the stylistic components of typefaces. By combining these components in different manners the user is able to quickly generate and prototype initial letterforms that may act as inspiration for the development of further typefaces.
Coded in p5.js and using 3D Printed blocks suitable for letterpress, the intention is that it can be used both in a studio setting and at home, in order to break down barriers for entry.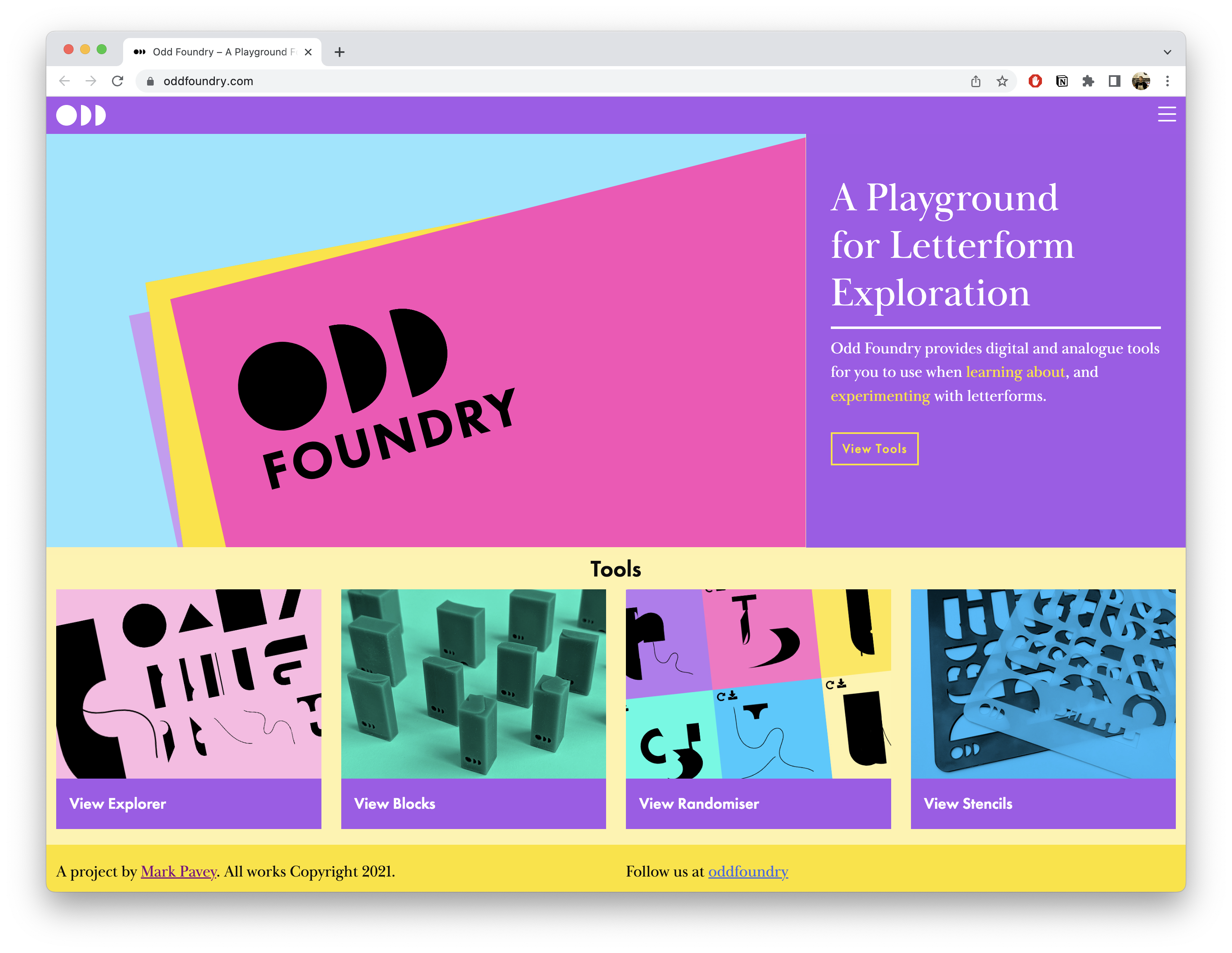 Do you want to make use of these tools?
These tools have been designed alongside a series of workshops that I can run, either in person or online, to help people of different skill levels learn about letterforms and typography. If you would like me to run one in your setting get in touch.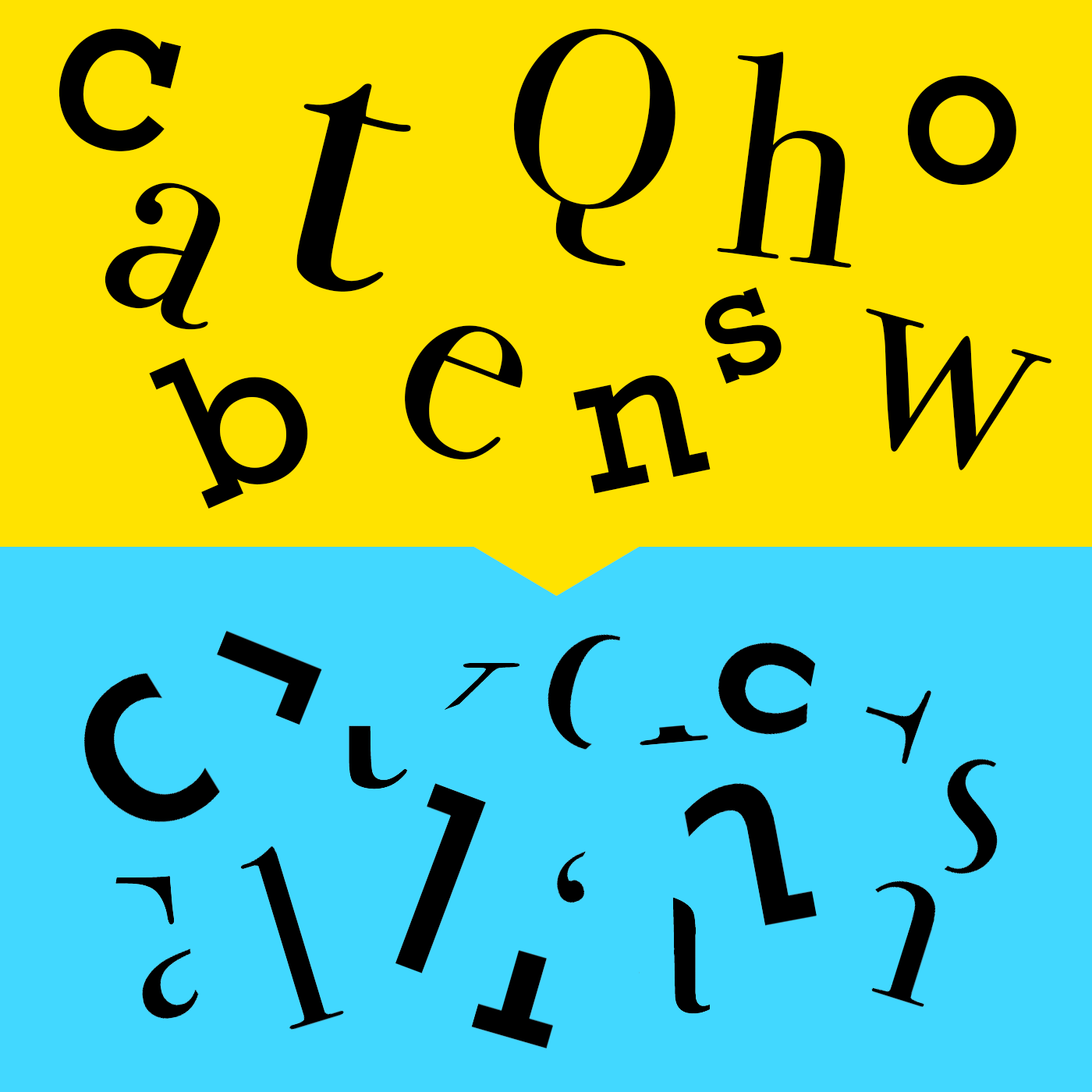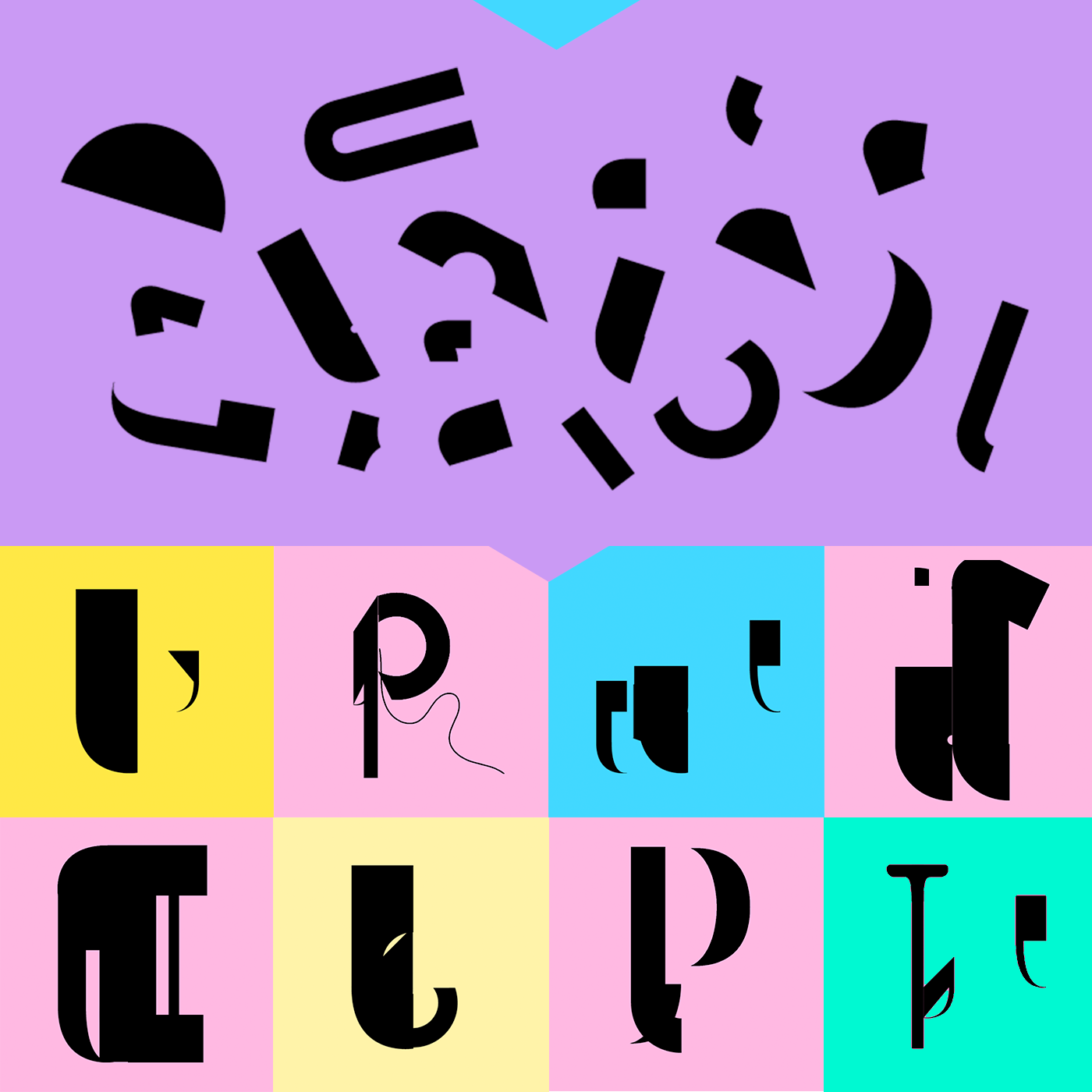 The Components
The components widths and lengths are proportionally related, alongside this various elements of each are designed to intersect and connect at common points. You will find they align together in unexpected ways, often with their own quirks and oddities to encourage creative problem solving.
How you arrange these components is up to you, though each tool has a built in limitations to prompt the user to experiment in different ways.
Odd Blocks
The ODD Blocks are a collection of 50 3D printed components. They are designed to work with traditional Letterpress Printing presses, with their body dimensions being increments of 12pt and their height being 0.918inches (British type height). The Blocks are provided in sizes that, like spacing material for letterpress printing, are divisions of each other allowing the user to combine components of different sizes together easily.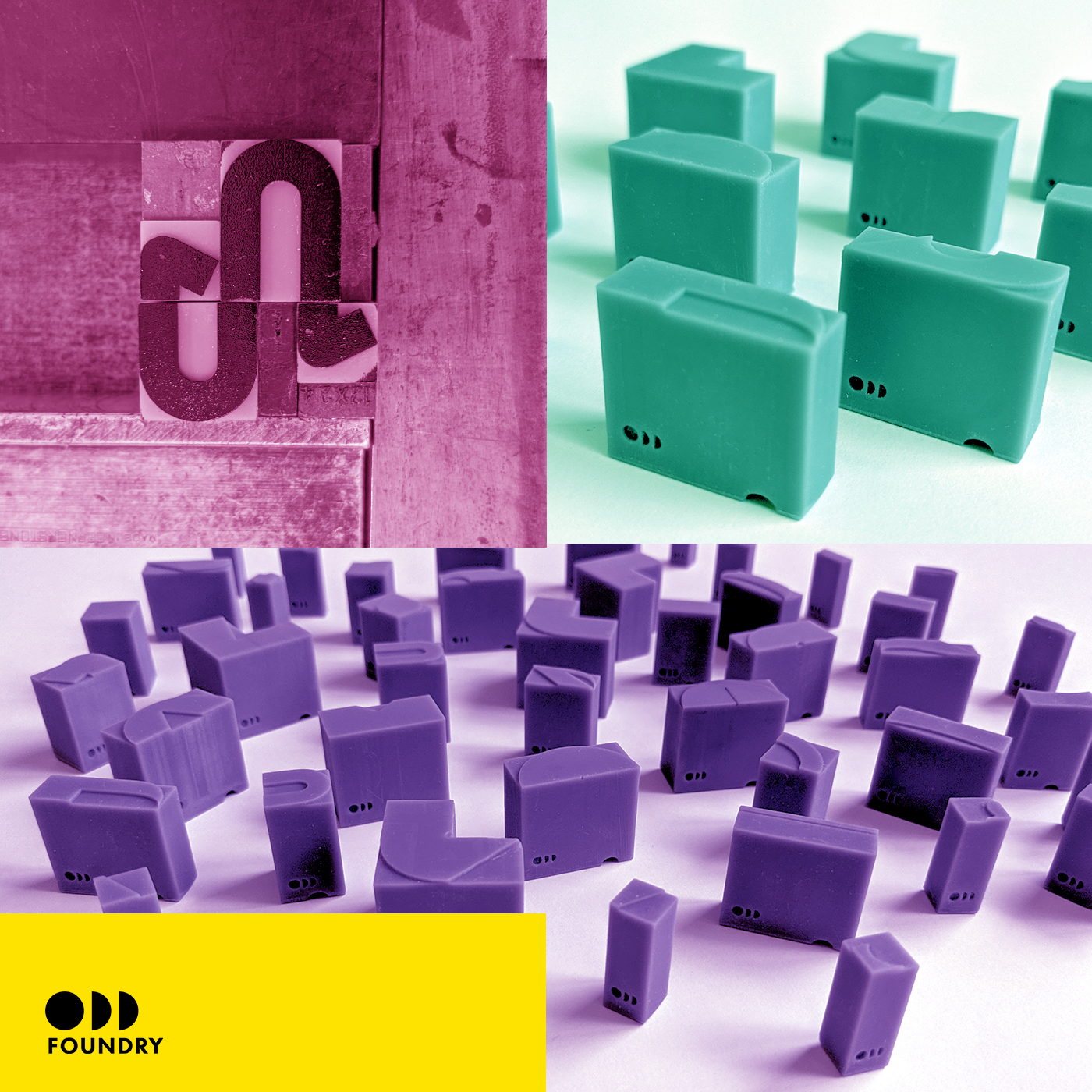 ODD Stencils
The ODD Stencil is an acrylic or mylar sheet presenting the user with various components in different sizes. These sizes are all related, allowing the user to combine the parts in different ways. The sheet is transparent to allow the user to line up different parts of a selected component with components they have already drawn.
Randomiser
The Randomiser presents the user with a selection of forms created by randomly combining 4 different components in different orientations. The user can refresh each form until they find a letterform they perceive to be suitable for development further. The chosen form can be downloaded and then worked on in the users program of choice.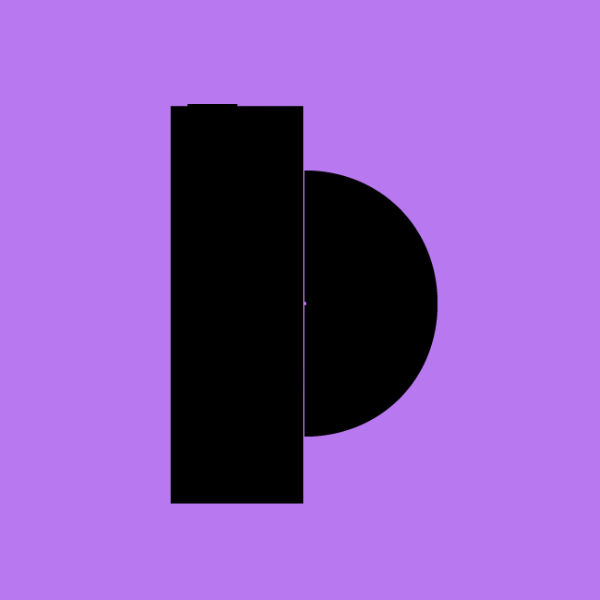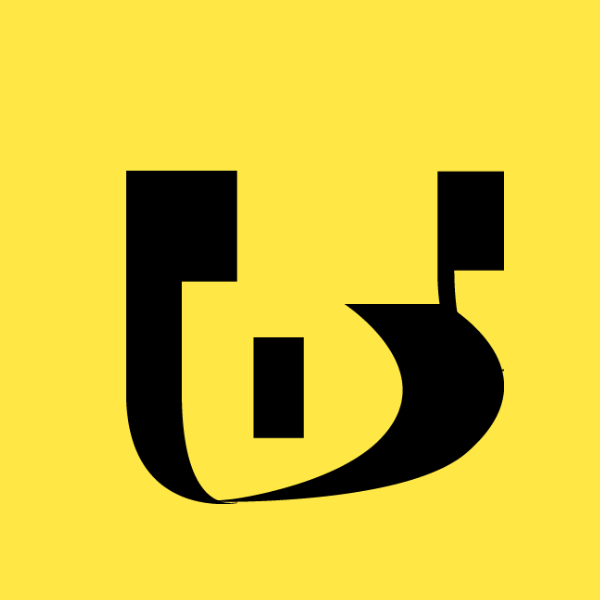 Explorer
The Explorer presents the user with a canvas of a few starting shapes, alongside this there are various drawing tools and grid options to enable the user to explore the act of mark making. The user has the option of drawing with pens of various shapes inspired by historical tools for letter creation, or they may stamp a selection of components onto the canvas. The canvas can be reset to start again or downloaded and then worked on in the users program of choice.